Lock-Out & Tag-Out Course
Lock-Out & Tag-Out Online Course
---
INSTRUCTIONS: To complete the Lock-Out & Tag-Out Online Training Course, students must read all materials supplied in the course outline including videos, presentations and any online documentation. Once completed, the student can click on the Exam link and complete the online certification exam. A passing grade is 75%. Students can take the test more than once.
---
---------- Grouped Links ---------
numOfValidGroupedLinks: 4
Video #1 - LockOut/TagOut: /online_training/lockout/lockout_video1
Video #2 - LockOut/TagOut: /online_training/lockout/lockout_video2
Take the Exam: /online_training/lockout/exam
Instructor Presentation: /online_training/lockout/summary
----------------------------------
-------------- Links -------------
numOfValidLinks: 0
----------------------------------
Course Resources
this.updated: True
links.count: 0
obj.hasPermission(enums.PermissionVerb.Edit): False
numOfValidLinks: 0
linksJSON.groups.count: 3
numOfValidGroupedLinks: 4
numOfValidGroupedLinks -> numOfLinksToDisplay: 4
numOfLinksToDisplay = 4
this.layout = 3
Introduction
Did you know that thousands of people are injured or killed each year while working on or near industrial equipment that was not locked out, or due to lack of knowledge with regards to lock out procedures.  According to the latest statistics, every 10 minutes, two people are killed and an additional 170 people suffer disabling injuries as a result of accidents occurring at the worksite.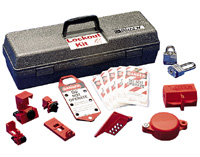 In today's workplace, lock-out and tag-out Systems prevent and reduce the potential of severe workplace accidents related to accidental start-up of machinery.  The accidents related to lock-out and tag-out situations are caused by uncontrolled movement due to energized machinery or equipment that has stored potential energy.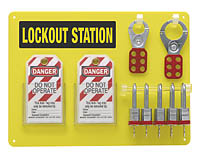 The unfortunate part is that following a few simple procedures and using a little common sense could have prevented most of these accidents. The course is designed to help educate workers regarding the potential dangers found in their workplace and to further protect workers and visitors from accidents that may occur while in the vicinity of industrial equipment and machinery.
---